It is not my intention to become a dealer, but I have decided to put the items which are not "core" items of my collection, or items which are gathering dust, up for trade or sale.




Turkey: Crimean era Order of the Mejidie 4th and 5th Class

A beautiful pair of Mejidies, untouched Crimean Period awards.


Machine Gun Sharpshooter Newspapers


An almost complete set of the MGSSA Abteiling Newsletter from 1917-1918

3 Queen's South Africa Medals to South Africans


Kithchener's Horse, Field Intelligence and Graaf reinet Town Guard HERE

Iron Cross 1st Class group to a Macnine Gunner NCO




Fantastic group to Unteroffizier Albert Guthmann, MGSSA 79.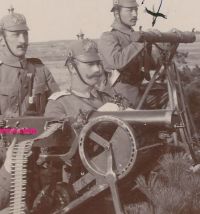 1. Ostasiatisches Infanterie-Regiment




A rare group of Photos of the Machine Gunners of the 1. O.I.R. - Superb Quality


Meuse Crossing Silver Star Grouping


The Silver Star group to Private John A Byron, 7th Engineers, for his part in the Meuse Crossing near Dun including research and extras

Field Bandages


A selection of first aid bandages carried by German soldiers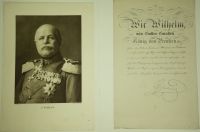 Generalfeldmarschall Hermann von Eichhorn

The Iron Cross 2nd Class 1870 award document to GFM v. Eichhorn, the highest Ranking German officer to be killed during WW1



Königlicher Hausorden von Hohenzollern Kreuz der Ritter mit Schwertern

A superb 938 silver cross by Friedländer